Why you should Buy Instagram Followers
If you're committed to boosting your profile to new heights - then acquiring new followers is crucial.
Why should you buy Instagram followers?
Instagram is the new big thing! Boasting a total of 1 billion monthly active users as of 2019, with 50% of those are scrolling through their feed each day! Just think of the progression you could make on your business or profile if you took even a small percentage of that market!
As you may have already experienced, using Instagram to find more customers and users is difficult when you don't have the right amount of followers to get you going. That's where purchasing Instagram followers give you a head start.
Don't just think about your followers, but also think: what would your target audience, influencers with similar content or potential business partners think of you? With a higher count of Instagram followers, you'll attract any user who is interested in your page, perceiving your page as socially influential, dependable and trustable.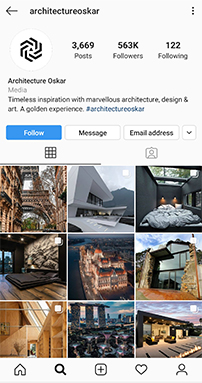 How much does it cost to buy Instagram followers?
Before you came on Superviral, chances are you've seen other websites provide you with great promises and high-quality followers! Which is just nonsense! At the current market rate, you can get 1 dollar per 1,000 followers, but what do you get?
The truth of the matter is you'll fake, useless bots on your account, which can lead to a suspension, or even worse, a shadow ban from Instagram.
Since 2012, Superviral has offered followers to a worldwide audience for as low as $1.00! Get real followers that your Instagram page truly deserves. Getting authentic Instagram followers that actively engage with your posts results in increased revenue, social proof and brand sponsorships that many of the influencers have.
Don't miss out on our huge growth, and purchase Instagram followers with Superviral!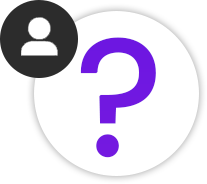 Why do brand owners choose Superviral?
On the explore page you can quickly see major influencers who represent brands getting tonnes of views. Brands understand that the average user spends 53 minutes a day on Instagram.
Worldwide giants like Microsoft, Huawei, Mcdonalds all utilise their massive social influence to target the 71% of Instagram users around the globe are under the age of 35. Achieving this social influence is a difficult feat with no help, which is why we are here to make this an easy and simple process.
Superviral offers your brand the social media gains it requires as we're one of the longest-serving Instagram services on the internet. Since 2012, we've been involved in the social media space from the days of early days of Zuckerberg's Facebook.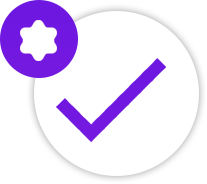 Buying Instagram Followers at Superviral
At Superviral, every follower provided is authentic and high-quality, hand approved by our team personally. Thanks to the work from our passionate team, we have devised various computational methods to provide the best match of followers to an account based on its analytics. These analytics include an account's:
Followers
Likes
Video views
The average engagement
Age of the follower's account
The types of different posts your page has
Most popular day engagement of the week
So, you can be assured knowing that we do not offer useless, unengaged bots. We offer only legitimate, active, engaged Instagram followers to compliment your brand's page. High-quality followers avoid short term gains and provide you with long term benefits that you truly want.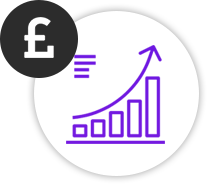 Benefits to purchasing Instagram Followers cheap?
By getting Instagram followers for a cheaper price, you immediately give your profile that ability to get on the explore feed without having to worry about marketing. You can start focusing on your Instagram page's branding, content, and quality of posts. Being smart with both your money and your time is the key to a successful page.
But be wary when you buy cheap Instagram followers from other non-reputable companies. Ensure that when you are buying economical followers, that the social media marketing agency provides you with:
Active and legitimate followers that engage with your post
Fast delivery to your Instagram account
30-day money back guarantee
Superb customer service (replies within 2-3 hours)
Bank grade security for secure payments
This gives you the best security and assurance.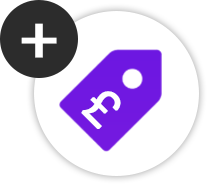 Is it safe to buy followers on Instagram?
So now you're ready to promote your business and brand on Instagram but you're worried if it's risky or if it is safe? Well as Warren Buffett said:
"Risk comes from not knowing what you're doing."
If you're purchasing Instagram Followers from a reputable company then what's there to be concerned about? Eliminate the risk of losing your money and affecting your account, by researching the Instagram service provider's history, how much orders they've fulfilled, and the reviews displayed on their website.
In some cases, these agencies are not even legally registered. With Superviral we're 100% compliant and a registered company.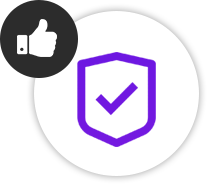 How long does it take to deliver?
3 steps are all that it takes to kick your order into motion! Simply enter your details, complete your payment, and that is it! Your order will start approximately 2 minutes after payment has completed with ease.
From over 13-years of experience in the social media industry, we've tailored our service to meet our user's needs. Ensuring that you receive your followers as quick as possible. From 1000s of client feedback, it has always been our pleasure to provide the fastest and most reputable followers in the market!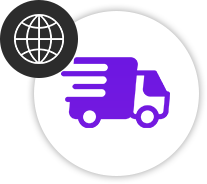 Will it affect my Instagram account?
Buying followers has been safe for the last 8-years, from the birth of Instagram's social media platform. Your Superviral followers will never affect your account neither will it lead to a shadowban as all of our followers have to meet certain criteria as mentioned above. After all, we're in it for the long run just as much as you are.
The only time you can get shadow bans from Instagram is not from your followers, but from copying word for word captions and also duplicating your competitor's posts, and publishing it on to your page without their consent.
All of our followers are compliant with Instagram's Terms and Conditions which has allowed us to provide our service for years and continue making customers happy! For this reason, you can grow your account with pure comfort knowing your Instagram account is 100% safe!