Why you should Buy Instagram Likes
If you're serious about increasing your IG engagement and reach - then getting Instagram likes is a must for your growth.
Why should you buy Instagram likes?
We get it; everyone wants to be the next Instagram star. However, getting your Instagram posts the extra likes proves to be difficult with all the competition.
Instagram's viral algorithm works by recommending posts you may like based on its type of content and its engagement rate. Engagement is defined by how many have viewed, liked or shared your post.
With a higher level of engagement, your post is more likely to appear in the explore feed of people who would enjoy your content. At the start - this can be stressful, but how do you achieve this goal?
This is where we come in! Purchasing real and high-quality likes from Superviral pushes your account further than it ever could get from the organic way.
A post with a higher amount of likes is more likely to have a stronger level of engagement from interested people. Users will be more inclined to trust your content, organically growing your IG post and page!
Instagram is a booming platform, with over 1 billion active users, Instagram is the best place to go viral and to show the world your content!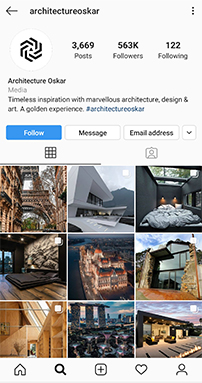 How much does it cost to buy Instagram likes from Superviral?
In the pursuit to find an IG likes service, you may have come across services offering ridiculously cheap prices from $1 for 1000 likes.
With these types of services offering a massive amount of likes, all you are receiving are useless, fake bots, which only serve the purpose of placing your account in jeopardy of a suspension or a shadowban.
What we mean by an Instagram Shadowban, is when Instagram limits your posts only to your current followers, with your post invisible to everyone else, ultimately reducing your ability to grow your profile.
This is why we don't want our customers to go through any shadowbans or placing your account in jeopardy and receive only the best quality of likes.
Since 2012, at Superviral, we have worked to overhaul this negative stigma associated with purchasing Instagram likes by offering a service which provides active users, who will engage with your content which then boosts your engagement for organic follower growth! With over 4.2 billion likes each day, even a small percentage of that would prove to be huge growth!
For a price like $1.29 for 100 active and real likes, you know you are receiving a service with the highest level of quality. Invest only in Premium likes that will consist of users helping you achieve your goal!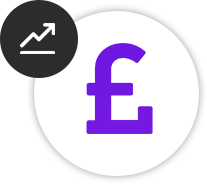 Why do brand owners and influencers choose Superviral?
The goal of brands and influencers are simple: how can we promote our product and establish our brand to as many people as possible? Well, you could always go the natural way of asking for likes back, engage in useless engagement groups and put up time-consuming competitions for likes.
However, times have changed, with over 2/3 people using Instagram being between the ages of 18-29, an Instagram account has plenty of opportunity to take that market.
Major companies in the food, retail and tech world all use social media to get their posts to reach to as many people as possible. Social media is the perfect way to stir up discussion and interest regarding your products and services. Information gets around at light-speed on the internet, and even a simple picture can be enough to get people excited.
Even if you are not pushing a product, social media is an excellent platform for influencers. In such a vast world, Instagram has become a platform to share your mission and message. At Superviral, we make sure your message is heard to the world!
If large corporate giants like Microsoft and Apple who use social media to promote their services and products, then it is guaranteed to work for you! They clearly have found a working formula for their social media presence. This is where Superviral offers that rapid-growth push to get your Instagram post into the view of potential followers or clients!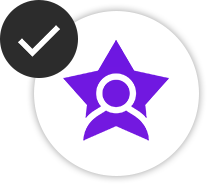 Buying Instagram Likes at Superviral
You must be thinking, with all the hundreds of Instagram like services, why should you choose Superviral? Unlike all these other places looking to get quick money out of you, we want to see you succeed!
When you buy Instagram likes at Superviral, all you have to do is choose your package and then input your details. It's as easy as 1, 2, and 3.
Since 2012, at Superviral, every single like provided to you is from an account that has been tried and tested for authenticity and being active. With our own quality-control team, each account is analysed based on its followers, content, interest and age of account, which is associated accordingly with your order.
So at Superviral, you can order with ease knowing the service you receive will be of the highest quality and relevant to your account content!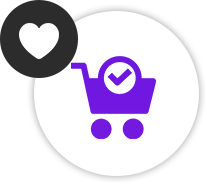 Benefits to Buying Instagram Likes cheap?
To develop a successful Instagram page, you must be smart with your time as well as your money.
Buying high-quality Instagram likes from reliable sources such as Superviral allows you to focus your limited time to more critical and time-consuming tasks, such as focusing creative imagination to the content of your IG page.
This becomes much more apparent as a brand owner and even for influencers; unexpected costs are bound to arise; being prepared to overcome these hurdles is what will push your business above and beyond.
Over 130 million users engage with Instagram shopping related posts. This already shows the great importance utilising Instagram as a means of pushing your product!
However, you also must be smart in how you spend your money. Buying 1000 likes for $1 may sound appealing and tempting; however, all you receive are low quality, inactive accounts cluttering your page and driving away potential users who are interested in your content.
This is why easily opting for high-quality likes from verified accounts from Superviral is the best option! Superviral provides real, active accounts liking your page, handpicked specifically by us. If you are not satisfied, you are entitled to our 30-day money-back guarantee, no questions asked.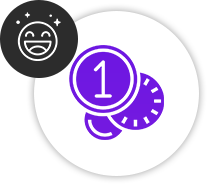 Is it safe to buy likes on Instagram?
Absolutely! Ever since our formation in 2012, we have had over 100,000 happy customers. Never once, have our users been negatively affected by purchasing our services! With other services, providing high quantity of low quality bots, you are much more likely to receive a shadow ban, or even worse, an account suspension from the IG platform.
We can absolutely assure you, using our services; this will never happen! Every account that likes your posts will be 100% authorised and verified manually by our team for your peace of mind. So you can rest easy knowing your account is in safe hands.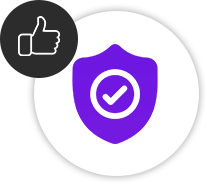 How long does it take to deliver?
Getting Instagram services has never been faster. As soon as your payment has completed, your order begins immediately!
From our vast experience of handling orders, we have developed a system that utilises over 400 algorithms to calculate the most optimal delivery path of delivery to your account, allowing for full delivery of your order in the fastest time and safest method possible.
Our system has been tried and tested over the years and continues to serve happy customers to this day! We pride ourselves in being the best at what we do. As the quote goes: "what you do so well that they will want to see it again and bring their friends." Walt Disney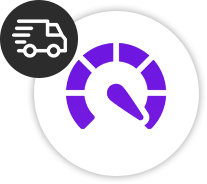 Will it affect my Instagram account?
Absolutely not! The whole purpose of Superviral was to provide a service where users could comfortably buy real Instagram likes, without fear of jeopardising their account! Every single like, view or follower provided by Superviral is 100% compliant and authorised specifically by us.
It is also crucial you ensure your content aligns with Instagram's terms of services. Posts that have been copied, violent or inappropriate content are at high risk at being shadow banned or suspended by Instagram. So, keep it clean and always check Instagram's Community Guidelines!