Why should you buy Instagram likes
If you're serious about increasing your Instagram engagement and reach, then getting Instagram likes is a must for your growth.
Why should you buy Instagram likes?
Instagram has emerged as a social media powerhouse, with small businesses tapping into its massive user base to market their products and services. Boasting over 25 million businesses utilizing Instagram for promotion, it's no surprise that this photo-sharing app has captured the attention of countless people in recent years.
So, how do you make sure you get the most exposure? It's straightforward. Create content that resonates with your audience and generates engagement through likes, views, and shares. Increased engagement boosts your chances of landing on the Instagram Explore page, where users can discover posts similar to yours.
With the competition heating up, how do you stand out on this platform?
That's where Superviral comes in! We deliver top-notch likes to elevate your account to levels that might be unattainable through conventional means. By increasing the number of likes on your posts, your account gains credibility, encouraging customers to trust your content.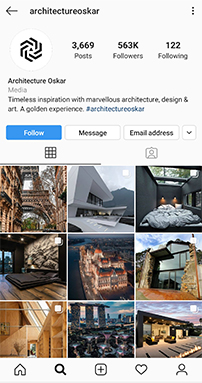 How much does it cost to buy Instagram likes?
With a quick search, you might find websites offering 1,000 likes for just $1. These deals appear too good to be true, and most of the time, they are. Buying likes from these sites often leads to your account being overwhelmed with worthless, fake bots, which can endanger your account and even result in a shadowban.
Shadowbanning is when your content is restricted to only your followers, which is a big problem if you want to boost content engagement.
Here at Superviral, our goal is to help our customers invest in genuine Instagram likes by supplying active users who regularly engage with your content, boosting your Instagram posts. Superviral has already assisted thousands of individuals in reaching their goals. So make the smart choice, and invest in high-quality likes today!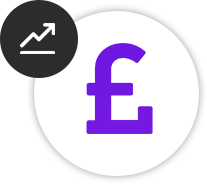 Why do brand owners and influencers choose Superviral
Most small businesses (SMBs) on Instagram in the United States share a common objective: how can we maximize our reach? With 93% of marketers intending to utilize Instagram for influencer marketing, the decision to employ social media marketing in today's world is a no-brainer.
Well-established brands like Apple, as well as celebrity influencers such as Ariana Grande, leverage social media to unveil new products and engage with their customers on a personal level. It's widely recognized that news and gossip spread rapidly on social media platforms, making them the top choice for businesses to promote and connect with the largest possible audience.
Even when promotion isn't the main focus, influencing has become a significant aspect of Instagram. Influencers strive to extend their reach and ensure their voices are heard by as many people as possible.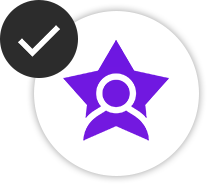 Buying Instagram likes at Superviral
Wondering why you should pick Superviral among the sea of options out there?
At Superviral, every single Instagram like comes from a vetted and verified account, overseen by our dedicated quality control squad to guarantee that you only receive the highest quality likes.
In the words of Andrew Carnegie:
"The first one gets the oyster; the second gets the shell."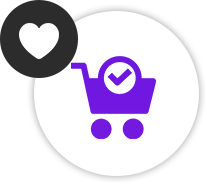 Benefits to buying Instagram likes cheap
To effectively grow your Instagram presence, it's essential to invest your time and money wisely. With over 143 million Instagram users in the US, even a small piece of that market can be incredibly valuable for any influencer or brand.
Here at Superviral, we aim to offer our customers the chance to invest in top-quality likes. This will enhance your exposure and boost your odds of being featured on the explore page.
Moreover, purchasing Instagram likes comes with these fantastic advantages:
Boosts your page's credibility and trustworthiness
Drives more traffic to your business's website
Creates a snowball effect, increasing organic likes and followers
80% of Instagram users engage with businesses through the app
All of these benefits come with buying Instagram likes through Superviral. So whether you're a business owner or an influencer, you can trust that Superviral has got your back.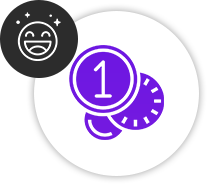 Is it secure to buy likes on Instagram?
Buying Instagram likes can be sketchy, with tons of websites scamming users and causing influencers to get shadowbanned. Getting low-quality bots puts your account in danger and might lead to a suspension.
Remember, if a site promises Instagram likes but asks for your password, it's probably a hacker or a scam. Superviral will never ask for your password.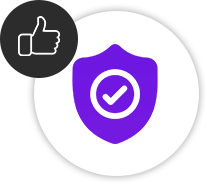 How quick is the delivery process?
Buying Instagram likes from Superviral is a breeze.
Fill out your info
Pay for your preferred package
See the Instagram likes roll in on your account!
With over a decade in the game, we've amassed tons of data and insights to make sure our Instagram likes give your account the ultimate boost. With loads of awesome reviews, we're stoked to deliver the quickest and highest-quality likes!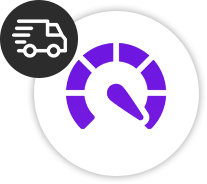 Will it impact my account?
Buying Instagram likes is a smart and secure method to increase your Insta presence, as long as you get them from a trustworthy source. Keep in mind that getting low-quality, cheap bots can hurt your account, leading to a shadowban or even an account suspension.
Superviral has been hooking up customers for over a decade, and we've got thousands of great reviews for our services. We assure you that all our likes follow Instagram's rules and guidelines.