Why you should Buy Instagram Likes
If you're serious about increasing your IG engagement and reach - then getting Instagram likes is a must for your growth.
Why should you buy Instagram likes?
Instagram has become a hub of social media influence, with small businesses making use of the high traffic to advertise their products and/or services. With over 25 million businesses using Instagram to promote their business, it's no secret this picture-sharing app has drawn the attention of many over the past few years.
So how do you ensure you reach maximum exposure? It's simple. Produce content that is tailored for your audience and content that your followers engage with, in the form of likes, views and shares. A higher level of engagement will increase the chances of your content reaching the IG explore page, where users enjoy posts similar to yours.
So with your back to the wall, how do you go about making yourself more popular on the platform?
This is where Superviral comes in! We provide high-quality likes to boost your account to a degree that may not be achievable in a normal method. Increasing the number of likes your posts have will give your account more credibility, making customers feel inclined to trust your posts.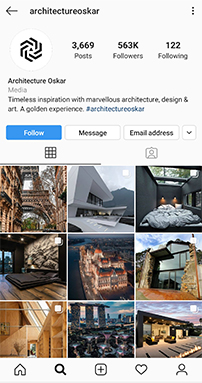 How much does it cost to buy Instagram likes in the UK?
With a quick search, you may come across websites that are selling 1,000 likes for £1. These offers seem too good to be true, and in most cases, it is. Purchasing likes from these websites often result in your account being flooded with useless, fake bots, which can jeopardise your account and even lead to a shadowban.
Shadowban refers to the restriction of your content to only your followers; very problematic if your goal is to increase content engagement.
Here at Superviral, we want our customers to invest in legitimate Instagram likes by providing active users that regularly engage with your content, uplifting your Instagram posts. Superviral has already helped thousands of people achieve their goals. So make the right decision, and invest in real quality likes today!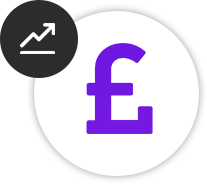 Why do brand owners and influencers choose Superviral?
Most small businesses (SMEs) on Instagram have the same goal: how can we reach as many people as possible? With 93% of marketers planning to use Instagram for influencer marketing, the choice to use social media marketing in this day and age is a no-brainer.
Established companies like Cadburys, along with celebrity influencers like Gordon Ramsey make use of social media to reveal new products and interact with their customers on a personal level. It's a well-known fact that news and gossip spread like wildfire through social media, making it the No.1 contender for all businesses to advertise and engage with as many people as possible.
Even when you aren't trying to advertise something, influencing has become a large part of Instagram. Influencers will try to reach as many people as possible and have their voices heard.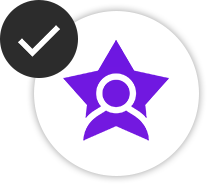 Buying Instagram Likes at Superviral
With so many services available, you may be asking yourself, why choose Superviral? We want to get rid of this negative stigma that buying Instagram likes is a stressful and expensive task, with little to nothing to show for your efforts.
Here at Superviral, each Instagram like is from an account that has been approved and tested, and is monitored by a handcrafted quality control team to ensure our customers receive ONLY the highest quality likes.
As said by Andrew Carnegie:
"The first one gets the oyster; the second gets the shell".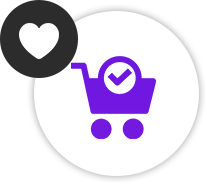 Benefits to Buying Instagram Likes cheap?
To effectively grow your Instagram influence, you must spend your time and money wisely. With over 34 million Instagram users in the UK, even a small slice of that pie would be very beneficial for any influencer/brand.
Here at Superviral, we want to give our customers the opportunity to invest their money into high-quality likes. This will boost exposure and your chances of getting indexed on the explore page.
In addition, buying Instagram likes provides these excellent benefits:
Increases your page's credibility and Integrity
More traffic for your businesses website
A Snowball effect, increasing the number of organic likes and followers
80% of Instagrammers interact with businesses through the app
All of the following benefits come with purchasing Instagram likes through Superviral. So whether you're a business owner, you can be assured Superviral has you covered.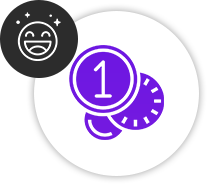 Is it safe to buy likes on Instagram?
Generally, purchasing Instagram likes can be a risky procedure, with so many websites scamming customers, and leading Instagrammers into getting shadowbanned. Purchasing low-quality bots can put your account at risk and potentially lead to an account suspension.
Just as a heads up, any website claiming to provide you with Instagram likes and requiring your password is more than likely a hacker or scammer. Superviral will never ask for your password.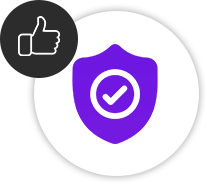 How long does it take to deliver?
Purchasing Instagram likes through Superviral is simple.
Enter your personal details
Make a payment for your chosen package
Watch the Instagram likes arrive in your account!
With over 10 years of experience, we have gathered considerable data and research to ensure our Instagram likes have the best possible impact on your account. With a ton of good reviews, we take pride in providing the fastest and most high-quality likes in Britain!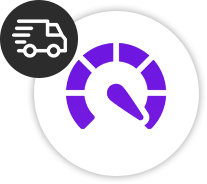 Will it affect my Instagram account?
Purchasing Instagram Likes is a safe and logical way to boost your Instagram page exposure, assuming you buy the likes from a reliable provider. As mentioned above, purchasing cheap, low-grade bots will negatively impact your account, resulting in a shadowban, or worse, account suspension.
Superviral has been serving customers for over 10 years, with 1000s of good reviews for our services. We can guarantee that all of our likes are compliant with Instagram's T&Cs.