Why you should Buy Instagram Likes
If you're serious about increasing your IG engagement and reach here in America, then buying Instagram Likes is essential for your growth.
Why should you buy Instagram likes?
So, you have finally decided to increase your Instagram likes, but it isn't easy here in the United States.
Instagram. One of the most used social media platforms on planet earth, with over 1 billion active users in 2021.
Full of excitement, you press on and share that first Instagram post! However, you quickly realize that in the grand scheme of your goals, your has been unnoticed on the IG platform!
Gaining attraction and building your account past that initial entry stage can be pretty tricky with the level of competition in such a saturated market. So just how can you break past this plateau?
Before we show you our mind-blowing solution, first, we must ask the critical question, what makes a post gain attraction?
That is where we come in at Superviral! We provide REAL high-quality likes, allowing you to reach more people faster! A post with a higher engagement is likely to get the attention of other Instagram users. The Superviral Boost gives your posts the push to become viral.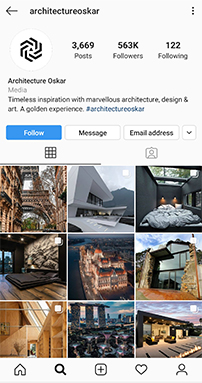 How much does it cost to buy Instagram likes?
All across the web, you have probably seen hundreds of services promising low prices, with 1000 likes for as little as a dollar.
All you receive from these so-called "services" are useless, empty bots that do nothing but clutter your page and put you at risk for a shadow ban, where all posts are limited to your current followers!
At Superviral, we wish to completely overthrow the negative image behind purchasing Instagram likes by offering an honest and excellent growth service which provides active users who will engage with your content! What good is a bunch of useless bots when you can have real Instagram users interacting with your content.
Superviral believes in a cheap and cheerful business model even with such a premium. With prices like 1 dollar for 100 likes, you know you are getting a high-quality service!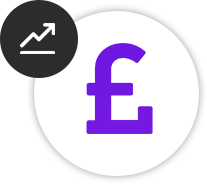 Why do brand owners and influencers choose Superviral
A brand's ultimate goal is to get the word of its product into the ear of as many potential customers as possible. They could resort to the old-fashioned methods of contacting Instagram users to like their posts, but the world has evolved digitally! There are plenty of growth opportunities with over 1 billion active Instagram users!
Major players in our world today like Apple and influencers like Ariana Grande all use Instagram to promote products!
Social media is the perfect way to get people excited about your product! Currently, 2/3 of users on Instagram are between the ages of 18-29. Naturally, companies strive to sell to this demographic, the most up-to-date and tech-savvy group of people!
If you want to push your page to the top, someone will always be interested in your product!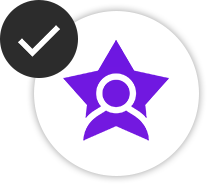 Buying Instagram likes at Superviral
So why us? Here at Superviral, we care for our customers and wish to see every single one of you grow your Instagram page to its maximum growth! Your success is our success!
Since 2012, we have strived to create a service for inspired, driven individuals to get their IG posts to go viral growth and spend their valuable time on content creation.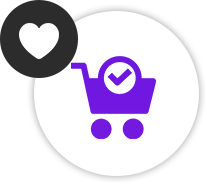 Benefits to buying Instagram likes cheap
A successful social media marketer never succeeded by wasting their time! Buying high-quality likes at a cost effective price allows you to focus on the content of your page at hand, removing any headache that may come with fake bots.
The nature of the market is out of this world, constantly fluctuating. You never know when an unexpected cost may arise, maybe $5, maybe $500 for content development. However, a diligent Instagram user can focus on exciting content while purchasing cheap and genuine likes from us.
$1 for 1000 likes may sound appealing, but all you receive are useless bots that clutter your page, creating more long-term problems for your account.
At Superviral, we provide high-quality likes from hand-picked accounts to ensure you receive likes to make your posts go viral.
If you find yourself unhappy, you are entitled to a 30-day money-back guarantee, no questions asked!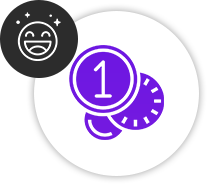 Is it safe to buy likes on Instagram?
Since our formation in 2012, we have had over 100,000 happy customers, so you can rest easy knowing you are in safe hands! Unfortunately, with other services providing low-quality likes, you are more likely to receive a shadow ban than engagement, and they don't have experience in the field the way we do.
We can assure you, using Superviral, that this will never happen! Every account that likes your post has been hand-picked and authorized by our quality-control team.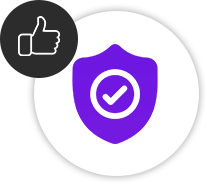 How long does it take to deliver?
As soon as your payment as you complete payment, your order begins immediately!
From our vast experience in delivering engagement, we have developed a system that utilizes over 400 advanced algorithms to calculate the most optimal delivery path to your account-providing full delivery of your order in the fastest and safest method possible.
As market leaders in the US, our company has served over 100,000 happy customers in the states! As the quote goes: "do what you do so well that they will want to see it again and bring their friends." - Walt Disney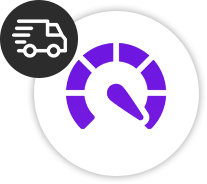 Will it affect my account?
100% not! The whole reason behind Superviral's formation was to provide a service where users can comfortably buy legit Instagram likes without it affecting their Instagram account.
Please ensure that your posts align with Instagram's community guidelines. Stay away from prohibited content, and you won't have to worry about your account.